Black Friday Custom Gift Ideas Solved at Boomer's
We are staffing our store this Friday specifically to help solve your holiday gifting needs!
Looking for a gift idea for that special someone this holiday season? We can help you create the perfect gift solution.  Our highly skilled staff can help guide you toward a personalized gift that will be exactly what your special someone would love. We have a great selection of stock at our store location, and we have nice gift cards that include a holiday presentation card to describe your custom gift.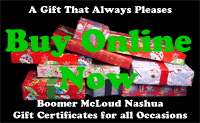 Give the thoughtful gift of a new Remote Car Starter, or Car Sound System upgrade.  Add a Bluetooth or Smart phone interface to your loved ones favorite car.  Maybe some great custom wheels, or even a radar detection system. You give the gift, and all they have to do is schedule the installation.
Boomers, Your Black Friday Custom Gift Ideas Solution Center
LET US HELP, That's what we are here for….  Your Friends at Boomers